FRAMƎ
2019.10.31
Hôpital Vétérinaire du Parc makes an appearance in the September | October issue of Frame magazine.  Post Clinical examines how the wellness industry is impacting the design of clinical spaces.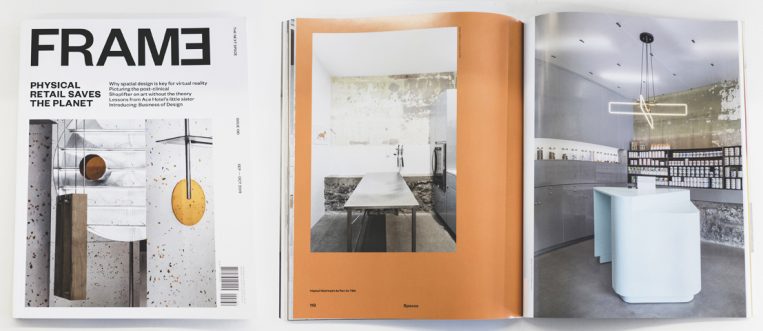 MTL+ : exposition à la Biosphère
2019.06.03
The new permanent exhibition opens this week at North America's only environment museum housed in Buckminster Fuller's impressive Biosphere. T B A is proud to be one of the fourteen architecture firms invited to imagine Montreal's infrastructure fifty years in the future.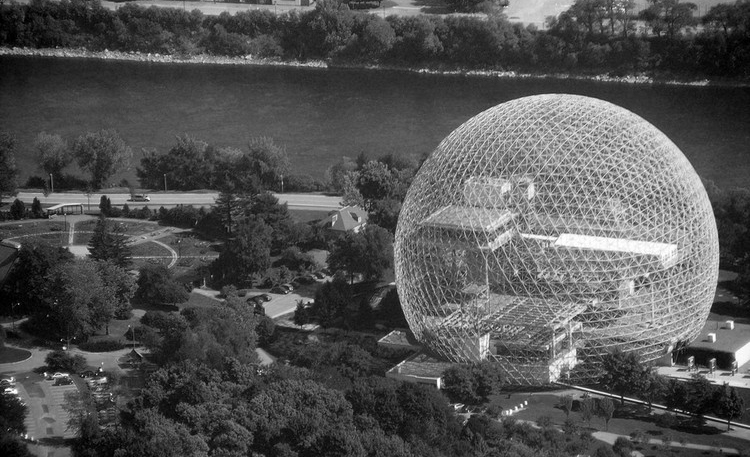 2020 Venice Biennale in Architecture
2019.03.18

We are excited to announce that Impostor Cities, a collaborative proposal under the umbrella of T B A + David Theodore, will be Canada's official representation at the 2020 Venice Biennale in Architecture! A huge thanks to the Impostor Cities team, and our congratulations to the other teams for their shortlisted proposals – it was stiff competition. Canadian participation at Venice is coordinated and generously supported by the Commissioner, the Canada Council for the Arts. Check out the official announcement for more information about the Biennale and keep an eye on impostorcities.com in the upcoming months.
A Conversation with TBA
2019.02.11
We had the pleasure last week of being interviewed for Archinect's  Small Studio Snapshots. The weekly series investigates the ins and outs of running a small architecture practice.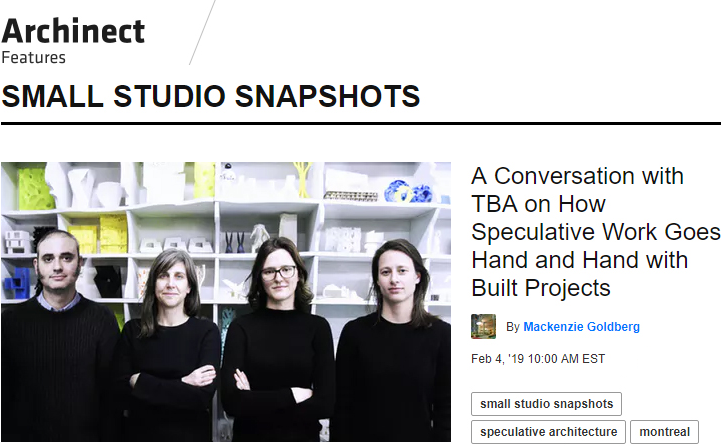 Projet du mois
2019.02.06

Hôpital Vétérinaire du Parc made Kollectif's project of the month.
FRAMƎ
2019.02.01
Frameweb put out a great article on HVdP this week emphasizing how dramatic design changes in healthcare are influencing new design in pet care spaces. "The intention behind the Hôpital Vétérinaire du Parc's interiors proves that championing psychologically comfortable design will be a huge motivator in creating spaces for pet wellness, too."
Grands Prix Du Design
2019.01.12
Hôpital vétérinaire du Parc picked up an award this week in the Institutional, Cultural, Public and Health Facilities category at the 12th edition of the Québec Grands Prix du Design. Hôpital vétérinaire du Parc and the evening's other winners appear in the current issue of Intérieurs Magazine.

2020 Venice Biennale Shortlist
2018.12.20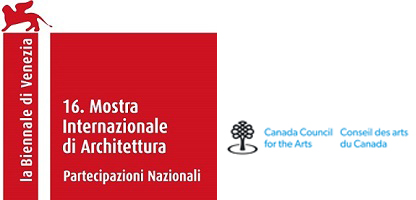 We are extremely honoured to be selected by the Canada Council for the Arts as one of the four shortlisted candidates to represent Canada at 2020 Venice Biennale in Architecture. Impostor Cities, a collaborative proposal by T B A + David Theodore, probes the complex identity of Canadian architecture by exploring the portrayal of our built environment onscreen.
Not your typical vet's
2018.12.03
Hôpital Vétérinaire du Parc is receiving some nice online press with features in Deezen, Archdaily, Design Milk, as well as a few other local and international sites. It is nice to see the project touring the web.
A Sleek Veterinary Hospital Redefines Live-Work in Montreal
2018.11.19
Azure online published a nice article on Parc Av / HVdP this week.  We're very happy to see this tricky intervention getting some press.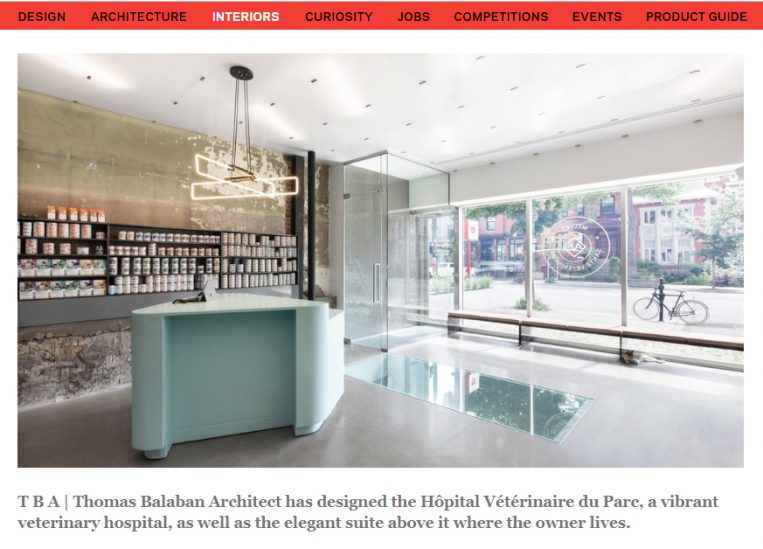 Arq Magazine
2018.10.29
Article featuring TBA's Hôtel Mile End in September's issue of the magazine. Philippe Lupien writes on the importance of private competitions for up and coming offices as a means of acquiring commissions currently out of reach in the public competition system that favours only a few established offices.
Best of EDIT
2017.10.12
TBA's DIY algae bio-reactor "Scrubber" makes Azure's Best of EDIT list.  The future is small!
DIY Algae bio-reactor @ EDIT: Expo for Design, Innovation and Technology
2017.09.28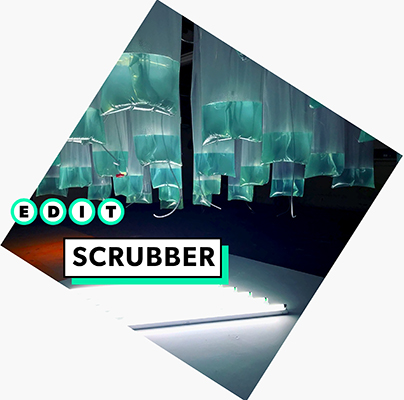 Opening event tonight for EDIT at the old Unilever factory in Toronto. Put on by the Design Exchange and the United Nations Development Programme, the curated exhibition features projects, talks, installations, and workshops in technology and design that are making the world a better place. We are very proud to have been selected to show our work among the humbling array of projects. Our installation's 160L of micro-algae will produce enough oxygen for a household of 4 active people and 80kg a year of not-so-tasty superfood. The exhibition is now on until October 8, 2017.
Nature Abhors A Vacuum
2017.09.15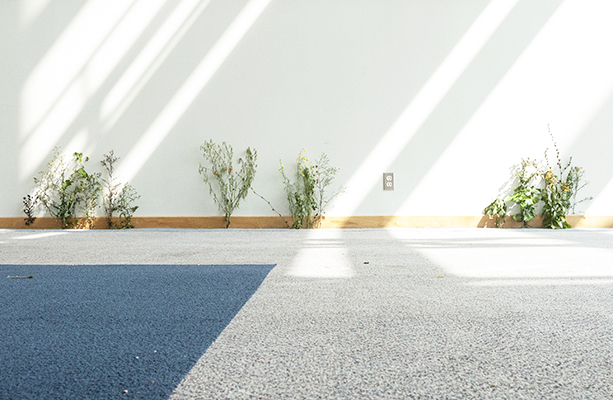 Come by tonight to see our temporary installation at the Ontario Order of Architects' MOVE event. Our tongue-in-cheek installation celebrates nature's spectacular ability to instantly repatriate the places we leave behind.
Now Open!
2017.06.16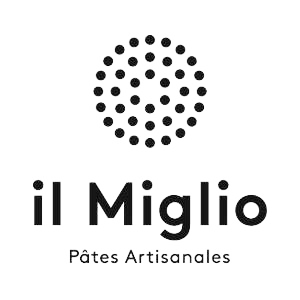 Il Miglio Pâtes Artisanales is now open!
TBA collaborated with the fine folks at Il Miglio on the design of this new 30 seat cantina style lunch spot in the Mile End.
A+ Awards Finalist
2017.03.14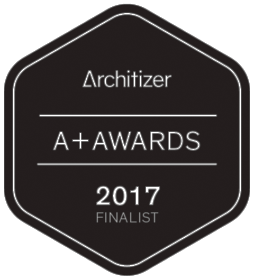 House on Helby Island has been selected as a Finalist in the Architizer A+ Awards. TBA is proud to be part of a select list of Canadian talent in an impressive lineup of established and up-an-coming international firms.
Grands Prix Du Design
2017.02.15
Our design for the Musée des beaux-arts de Montréal picked up the exhibition design award at the 10th edition of the Québec Grands Prix du Design.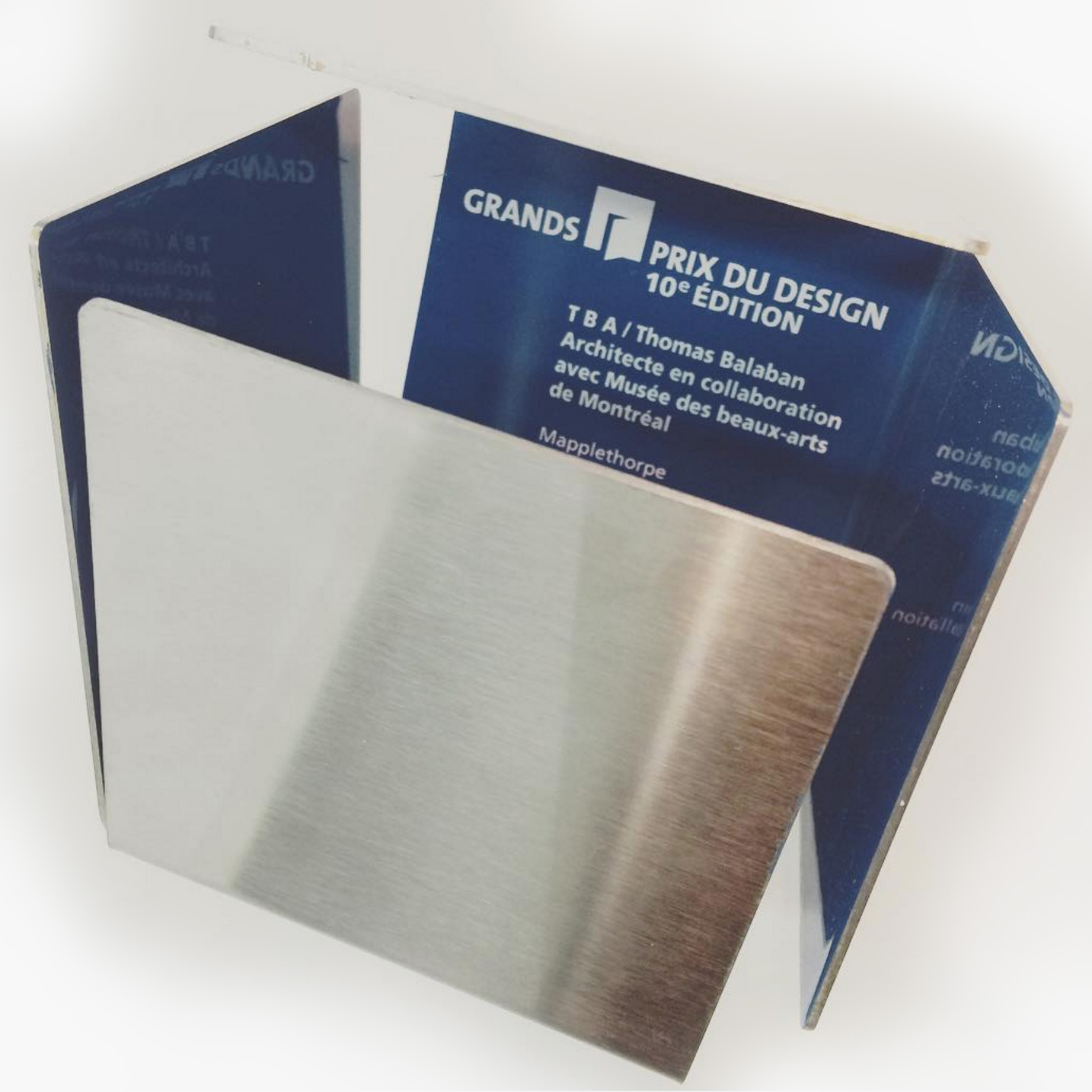 TBA x MBAM x MAPPLETHORPE
2017.01.09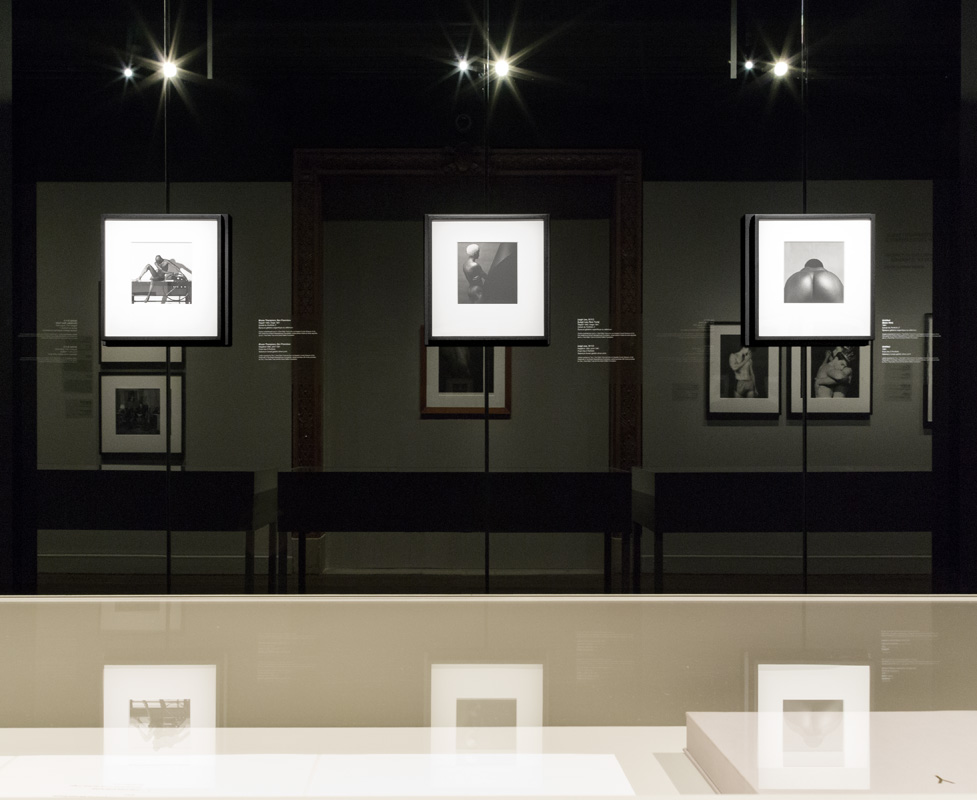 Last two weeks to catch the TBA designed retrospective of photographer Robert Mapplethorpe at the Musée des beaux-arts de Montréal. The show closes January 22, 2017.
Now Out!
2016.11.08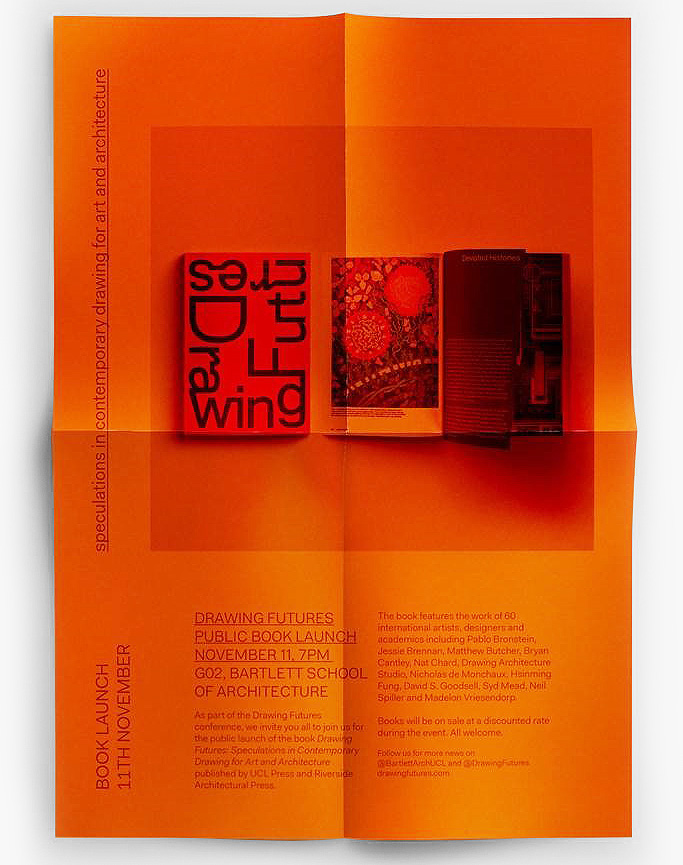 Drawing Futures book is now out on UCL Press and Riverside Architectural Press. TBA is very proud to be part of a publication that brings together international practitioners examining how drawing is changing in relation to new technologies.
The Benefits of Being Introverted
2016.09.15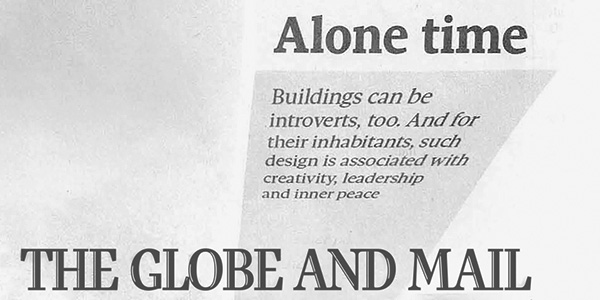 Holy Cross was featured today in Matthew Hague's article about the many advantages of inward looking spaces.
Emerging Talent
2016.07.18

We are honoured to be part of CANADIAN ARCHITECT's feature on 14 of Canada's emerging architecture firms. The list is far too short ! A big thanks to Elsa Lam and Sarah Fletcher for the nice article.
Drawing Futures
2016.07.07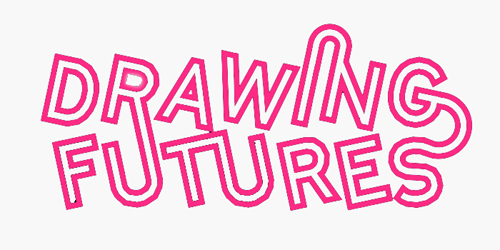 TBA's UNDO Project selected to appear in the Drawing Futures book published by UCL Press. Drawing Futures is a new international conference on speculative drawing for art and architecture. It will bring together practitioners from many creative fields to discuss how drawing is changing in relation to new technologies. In its inaugural year, Drawing Futures 2016 will be held on the 11th-12th November 2016 at the Bartlett School of Architecture,UCL in London.
TBA x MBAM x MAPPLETHORPE
2016.05.25
TBA selected to collaborate with the Musée des beaux-arts de Montréal on this fall's blockbuster retrospective of photographer Robert Mapplethorpe. The exhibition is slated to run from September 10, 2016, to January 22, 2017.
TBA x MAQ
2016.02.15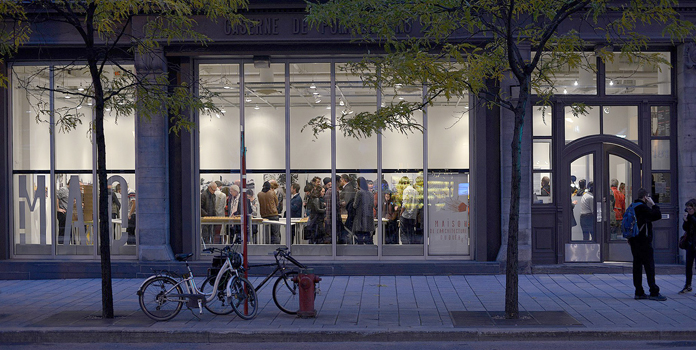 Montréal jamais construit, 1990-2015 closed today. We'd like to thank everyone who visited the show's four month run and in particular the team at the Maison de l'architecture du Québec for hosting and collaborating on the exhibition. We would also like to thank the Canada Council for the Arts for their financial support.
Last Weekend Montréal jamais construit
2016.02.12
This is the last weekend to catch Montréal jamais construit, 1990-2015, at the Maison de l'architecture du Québec. The exhibition closes with the second edition of Perdants Maqnifiques at the Lion d'Or. TBA will present our competition entry for the Metamorphosis of the Insectarium at Montréal's Espace pour la Vie and the Helby Island House. The evening's other presenters include Jean Beaudoin (Intégral Jean Beaudoin), Frédéric Dubé (Lapointe Magne et associés), Philippe Lupien (Lupien + Matteau architecture), Sergio Morales and Stephan Chevalier (CMA), Hubert Pelletier (Pelletier de Fontenay), Érick Rivard (Groupe A / Annexe U), and Pierre Thibault (Atelier Pierre Thibault).
Best of 2015
2015.12.25
The year ended nicely with Holy Cross making Dwell and Design Milk's Best of lists for 2015 !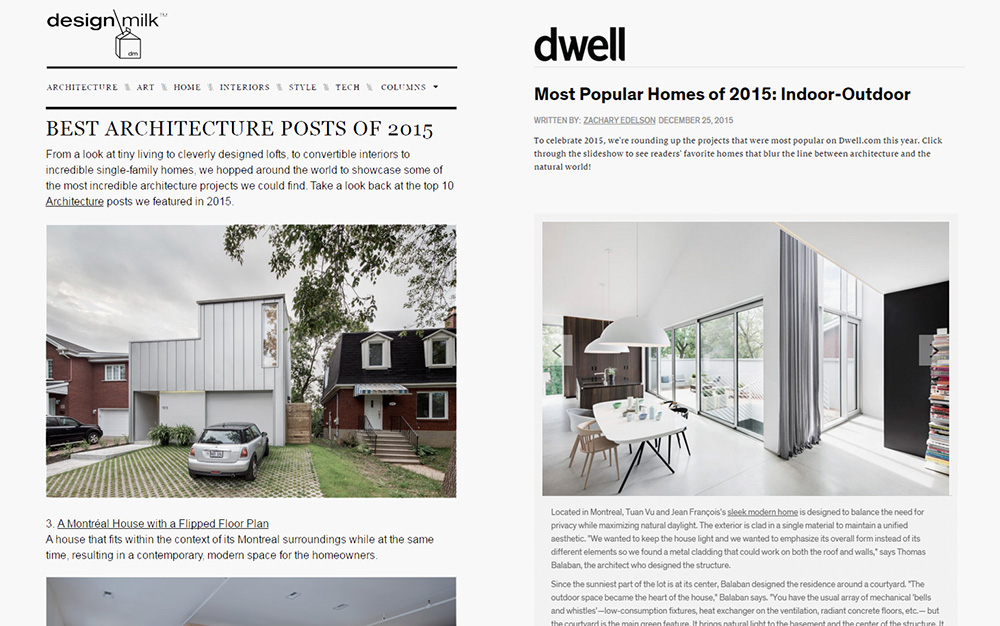 TBA now on Instagram
2015.12.01
Follow us for news and snapshots of what's going on around the studio.
Rebuilding The Plateau
2015.11.23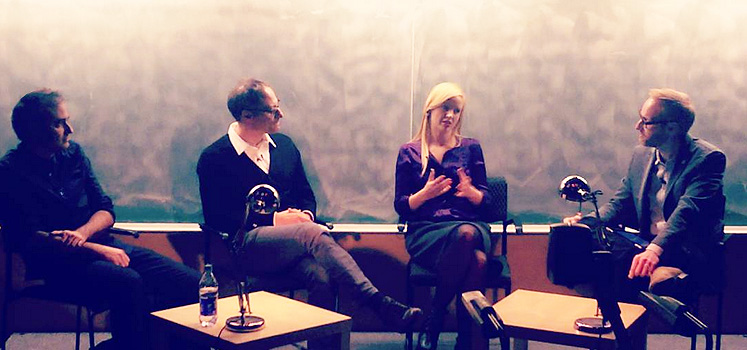 A big thanks to all who showed up and participated in tonight's heated debate on the future of Montreal's housing stock !
PLATEAU 2.0
The Plateau 2.0 exhibition is now open – Mondays to Fridays 9am-5pm at the McGill School of Architecture Gallery. The group exhibition showcases recent residential projects on the Plateau. Vernissage tonight at 5pm, followed by the discussion panel Rebuilding the Plateau at 6pm with TBA's Tom Balaban, Lisa-Marie Fortin (Thellend Fortin Architectes), and Stéphane Rasselet (_naturehumaine architecture & design). The discussion will be moderated by Marc-André Carignan.

TBA x MAQ
2015.10.10
We have been very busy the past few months but we thought it would be worth taking a break to mention that Montréal jamais construit, 1990-2015, an exhibition curated by TBA at the Maison de l'architecture du Québec will be opening tonight ! The exhibition features 13 unlucky, unbuilt architecture projects from 12 Montréal offices…and one Dutch firm. The vernissage will take place tonight (Thursday, October 22) from 6:00pm to 9:00pm at the MAQ. The exhibition will run until the 14th of February, 2016.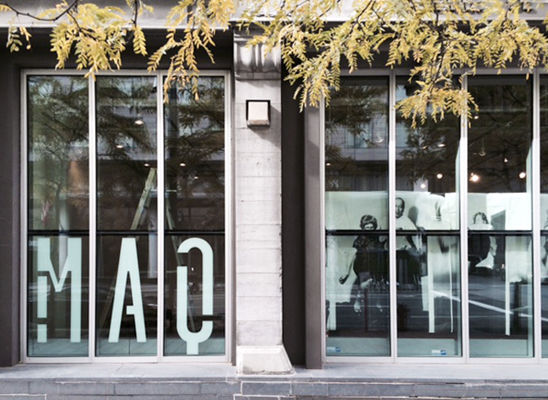 Holy Cross More Popular Than Herzog & Demeuron And Kanye West
2015.02.17
The internet's funny algorithms gave us our 15 minutes of fame this week on Dezeen. Fleeting, but fun.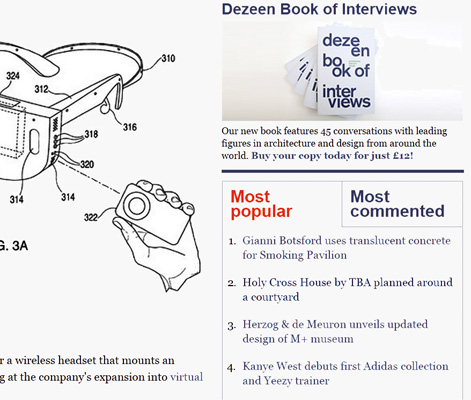 The project also appeared on ArchDaily, MOCO LOCO as well as a few other local and international sites.
Minimal In Montréal
2015.02.11
Dwell online put out a nice article on Holy Cross this week.
It is good to see the project travelling around on the web.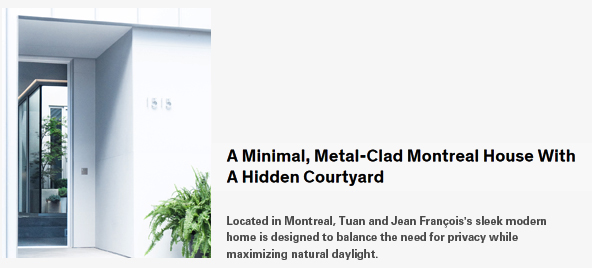 Le Saint-Jude On Archi Branchés
2015.02.05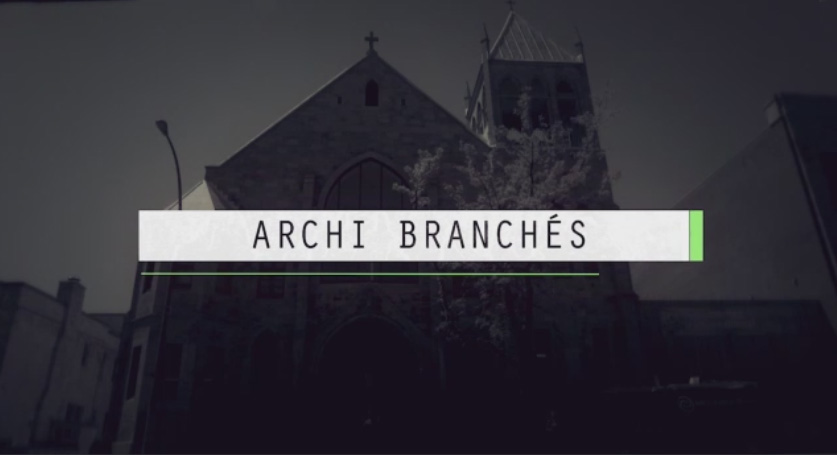 Le Saint-Jude is featured on this week's episode of Archi branchés. This fourth installment in the series hosted by Marc-André B. Carignan talks about the office, the project, and opens up the discussion on the fate of our religious architectural heritage.
Previous episodes have focused on Dan Hanganu`s Bibliothèque Marc-Favreau, Claude Cormier`s la Plage de L'Horloge, and Smith Vigeant`s Allez-UP Climbing Center – all worth watching.
Grands Prix Du Design
2015.01.28
Holy Cross picked up the Residential space 1,600 to 3,200 sq.ft. award at the 8th edition of the Québec Grands Prix du Design. Holy Cross and the evening's other winners will appear in the February issue of Intérieurs Magazine.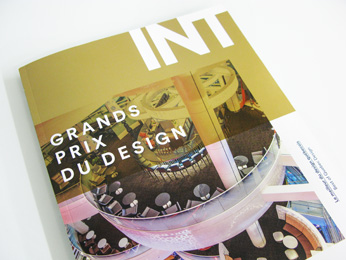 Québec Jamais Construit
2014.12.20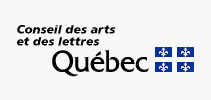 T B A was awarded a 2014-2015 Conseil des arts et des lettres du Québec Research and creation grant for the project Québec jamais construit. The project will be shown at the Maison de l'architecture du Québec in the fall. Stay tuned !
Mark Magazine
2014.11.25
Our competition entry for the Insectarium at Montréal's Espace pour la vie made it onto Mark Magazine's Oct/Nov Notice Board.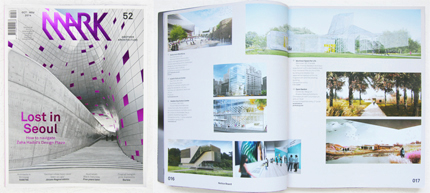 Undo For Home
2014.11.21
Here are drawings of a decorative wall for a small renovation we are currently working on. The bas-relief is based on work from our Undo Project. It is milled out of birch plywood panels.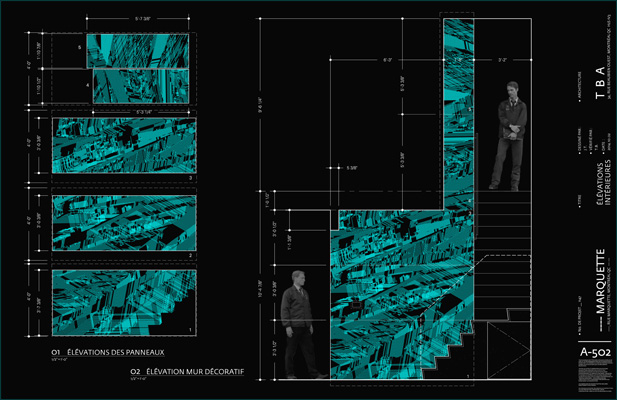 Ait – Gesundheit Und Wellness
2014.11.14
In diesem Monat wurde Saint Jude erschien in der Veröffentlichung AIT-Architektur/Innenarchitektur/Technischer Ausbau .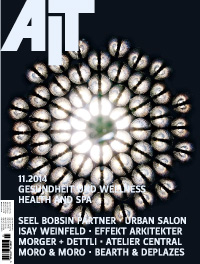 Best Of Canada
2014.09.30
Le St-Jude was among the winners of Canadian Interiors BEST OF CANADA annual design awards. The project picked up an award in the program's Hospitality category.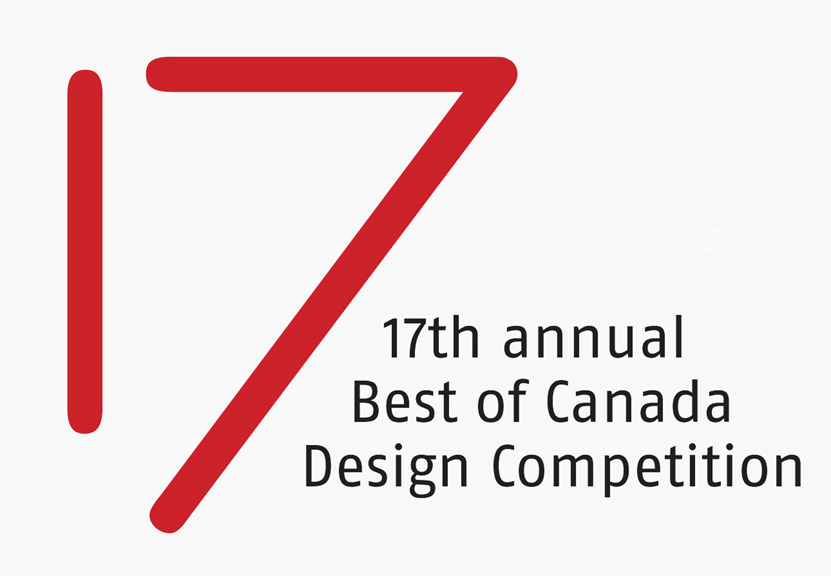 Cedar Avenue Stairs
2014.09.03
People seem to like our stairs. Images of the main stair have been on the Archinect Top Ten Images "Stairs" Pintrest Board for the past few weeks.
Holy Cross Photo Shoot
2014.08.27
with Adrien Williams this week. Images to come.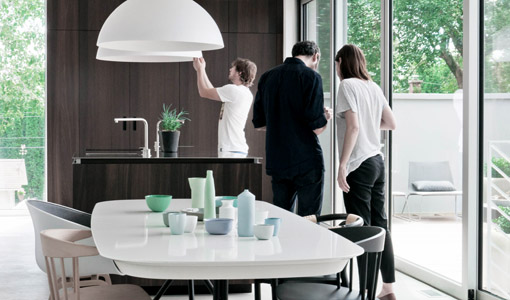 Image Du Mois
2014.07.01

Le St-Jude made Kollectif's picture of the month.
Light Fixture Bracket
2014.06.30

Some progress images of a light fixture bracket we are developing. The form was established through structural analysis and optimization. It's not the prettiest thing but we're working on it.
MI-NI-MAL-IST
2014.06.16


Pure cuisines turned it up to eleven for our kitchen at Holy Cross.

Des Églises Réinventées · Montréal
2014.06.12

With an event held today at Le Saint-Jude the Conseil du patrimoine religieux du Québec announced the publication of a series of booklets highlighting six exemplary church transformations. Le Saint-Jude was one of the selected projects. The initiative aims to encourage the realisation of other promising projects for the development of Montreal and the preservation of its identity.
Archi Branchés @ Tba
2014.05.21
Marc-André Carignan and the Archi branchés crew invaded the studio this week to talk about Le Saint-Jude. Each episode of Archi branchés is devoted to an architect and a tour of his/her latest project. TBA was honoured with one of the episodes in the show's inaugural season.
Architect Sure!
2014.04.11
Le St-Jude and Alma Street make the Archinect Top Ten Images on their "Stairs" and "Architect Sure!" Pintrest Boards.
Cedar Avenue
2014.04.07
kitchen featured in MontrealHOME's Kitchens issue.

St-Jude
2014.04.04
featured in the May issue Of Azure

New Address
2014.04.01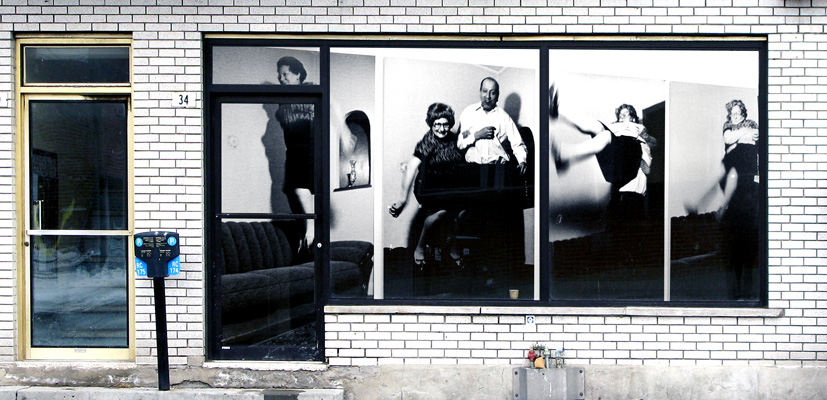 In April TBA will move into its new office space located at 34 Beaubien Ouest.  It's nice to be back at street level.
Alma Street Project
2014.02.19
Alma Street project at the Design Exchange in Toronto as part of the Emerging Designer Competition exhibition, on until May 1, 2014.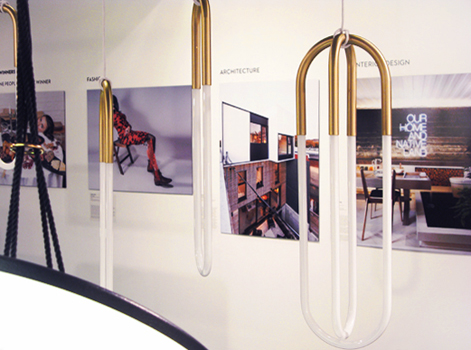 Le St-Jude
2014.02.17
Le St-Jude appeared on ArchDaily and in World Interiors News this week !
Québec Grands Prix Du Design
2014.01.30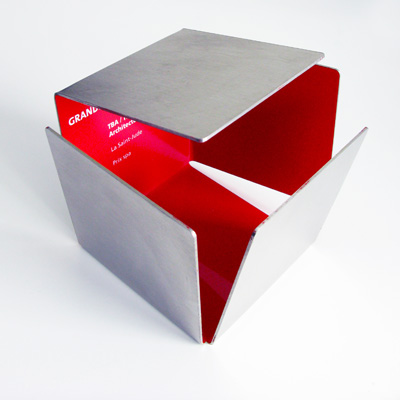 Le St-Jude picked up a 2013 Québec Grands Prix du Design award in the hotel and recreational facility category. Le St-Jude and the evening's other winners will appear in the February issue of Intérieurs Magazine.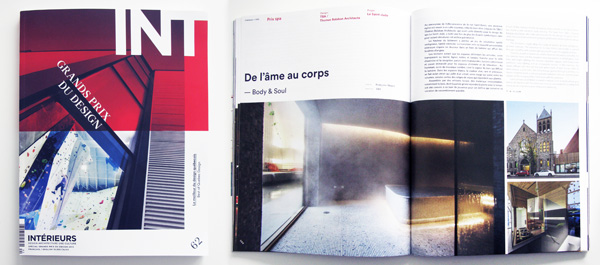 Emerging Designer Competition
2014.01.29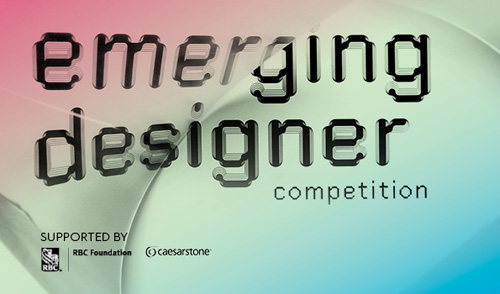 Congratulations to TBA's Jennifer Thorogood who was selected as the winner in the architecture category of the DX / RBC Emerging Designer Competition! The national competition seeks to recognize up-and-coming Canadians across all design disciplines. It was juried this year by Douglas Coupland, Heather Reisman, and Marcel Wanders. The winning work will be on exhibit at the Design Exchange in Toronto from February 21 to April 1, 2014.
Alma Street
2014.01.20
featured on Architizer
The project has also been getting more love on Architizer's facebook page than the upside down plywood play structure for cats !
New Office
2014.01.10
TBA is moving in January. Our temporary address is 7022 Waverly until we move into our new space.
Bibliothèque Raymond-Lévesque
2013.11.16
Atelier TAG+JLP's Raymond-Lévesque Library received an OAQ Prix d'excellence 2013 in the institutional building category. Tom Balaban participated in the competition winning scheme and production for the project as a designer at Atelier TAG. The library garnered a Canadian Architect Award of Excellence in 2009.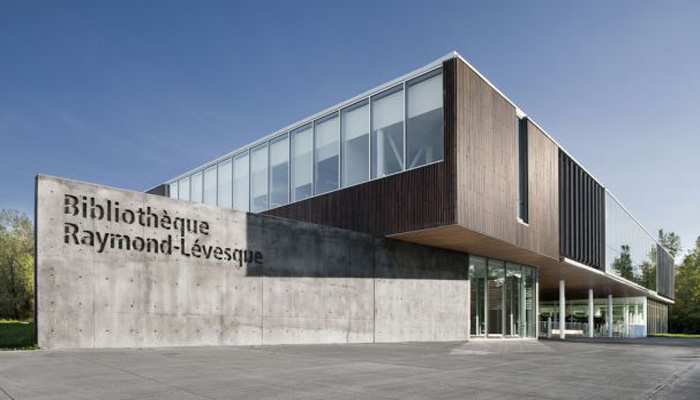 Cedar Avenue
2013.11.12

Before & after photos.
Wall Street Journal
2013.11.06
Le St-Jude features prominently in Karen Johnson's article on Montreal's trailblazing church conversions.
Holy Cross Topping Out
2013.10.14
The prefab structure up !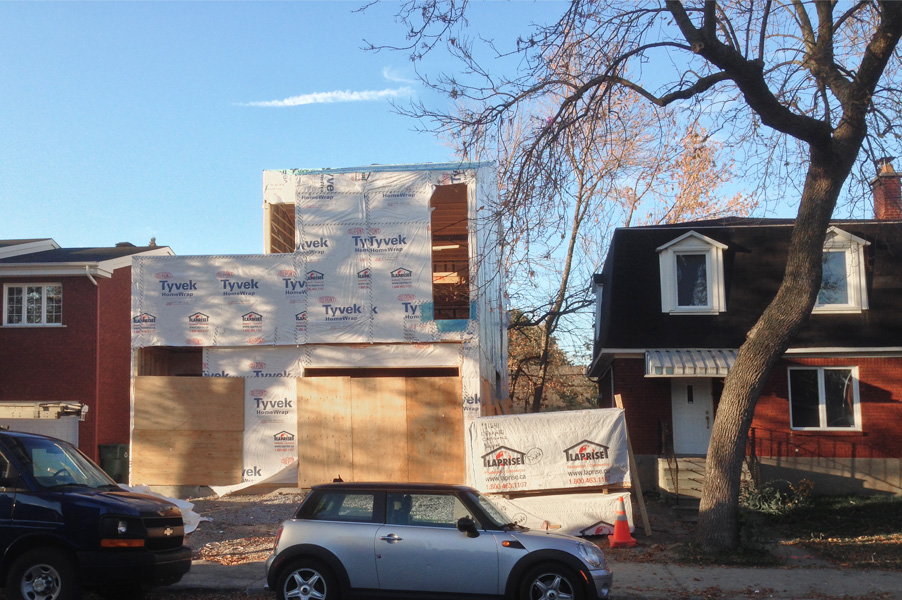 Le St Jude : Espace Tonus
2013.10.09
Celebrating the opening of the rooftop terrace and pools :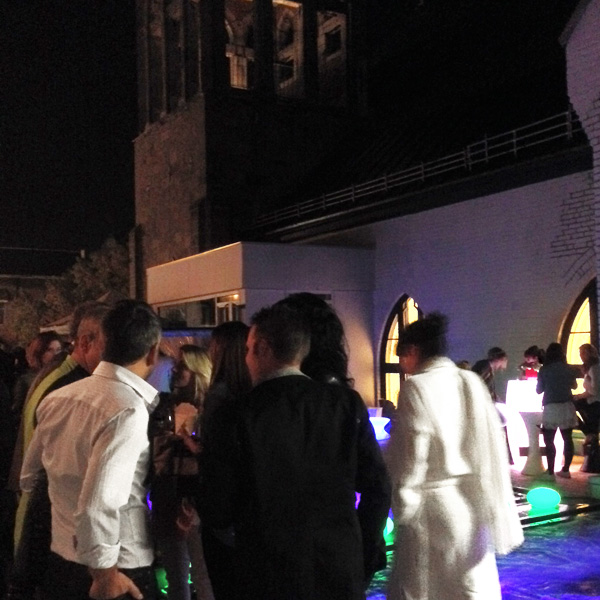 Lamp Prototype
2013.10.02
The second iteration of our St-Jude Water Lamp is taking shape.


Holy Cross
2013.09.20
Foundations are poured and the prefab wall panels have arrived on site.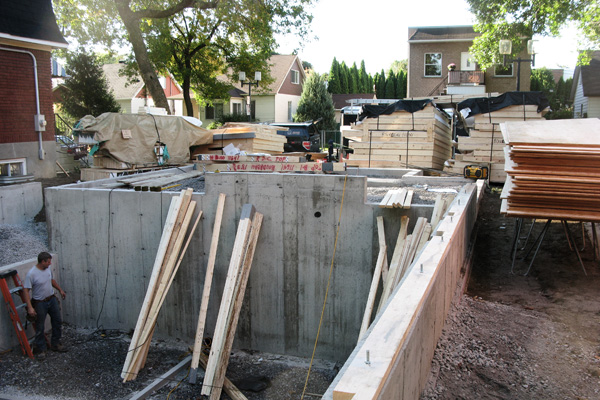 Nouvelle Religion Pour L'Église Saint-Jude
2013.05.01
Le Saint-Jude Espace Tonus has been receiving some nice coverage in the press in the last couple of weeks with articles in Le Devoir, Journal Métro, La Presse, Plaisirs de vivre, among others.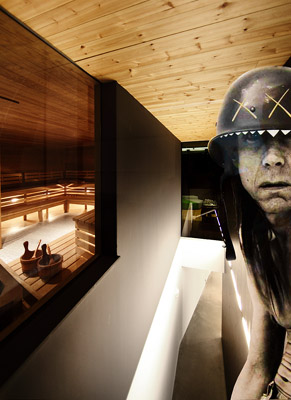 Lamp Prototype
2013.04.04
The first pieces of the St-Jude Water Lamp are putting our 3d printer through its paces.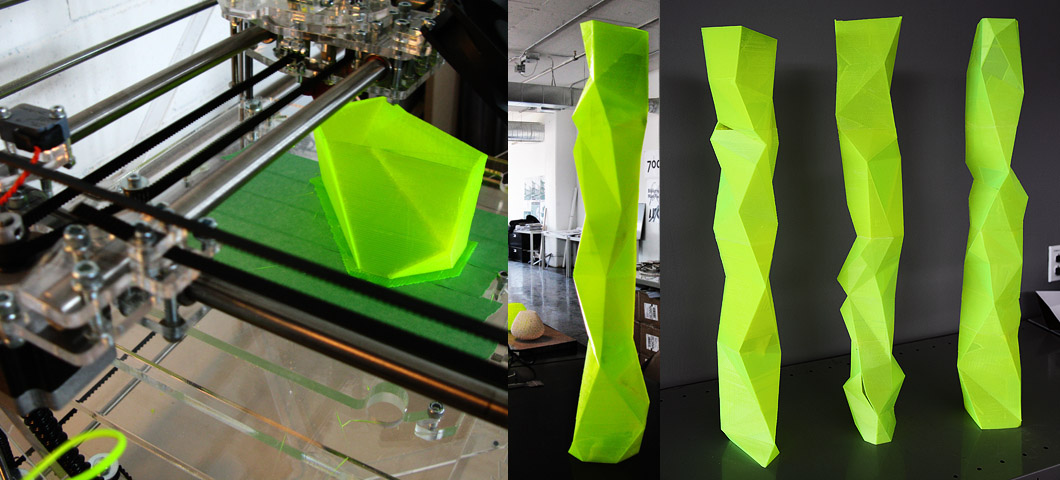 Le St-Jude
2013.03.28
is coming up to the end of construction

Body Worshipers
2013.03.18
Tony Attanasio speaks to Jeanette Kelly about Le St-Jude on CBC.ca's Cinq à Six .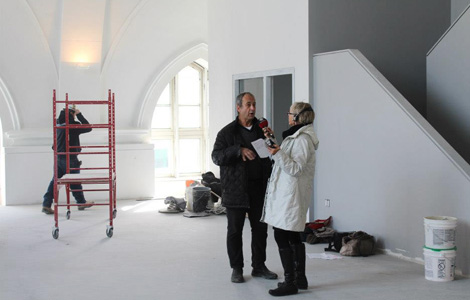 T B A Lecture
2013.03.16
Tuesday February 12, 2013
5h30pm
Room 3110
École d'architecture, Université de Montréal
as part of the "Pratiques controverses" series organised by L.E.A.P. and the École d'architecture.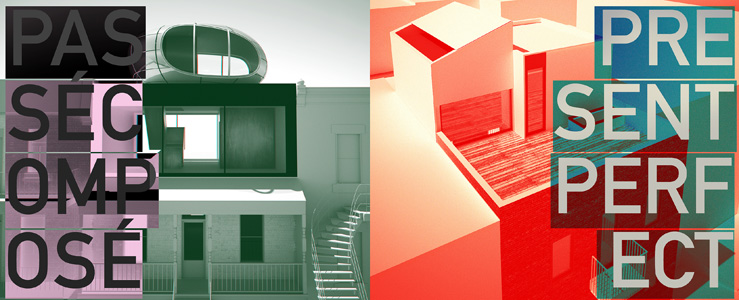 Canadian Architect Awards
2012.12.17
Le St-Jude received one of nine Canadian Architect Awards of Excellence at the 45th edition of the national awards program and Bruce Haden (DIALOG). The award is given annually for architectural design excellence to significant building projects in Canada. The Canadian Architect Award is only one of two national awards devoted exclusively to architecture.

Vivre Ici Et Là
2012.11.01
2×1000 and Lalonde-Gadoury appear in volume 2 of Line Pomerleau's compendium of contemporary residential architecture in Québec.
Facteur.D
2012.10.17
Facteur.d
Atelier TAG's Raymond-Lévesque Library picked up the first Facteur.d award in architecture. The new awards program is focused "on showing companies and public organizations the economic and social benefits of investing in quality architecture, design and planning".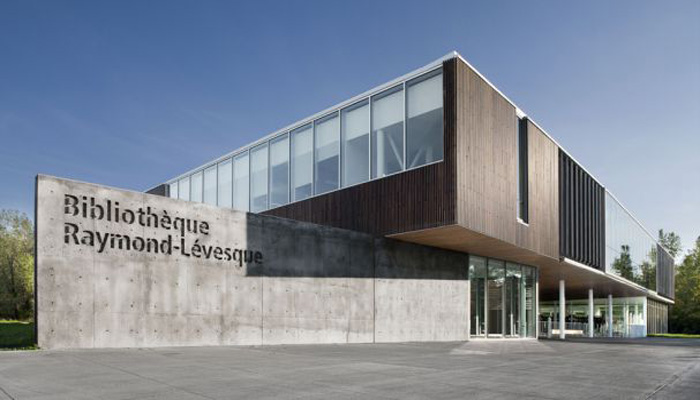 Separated At Birth?
2012.05.27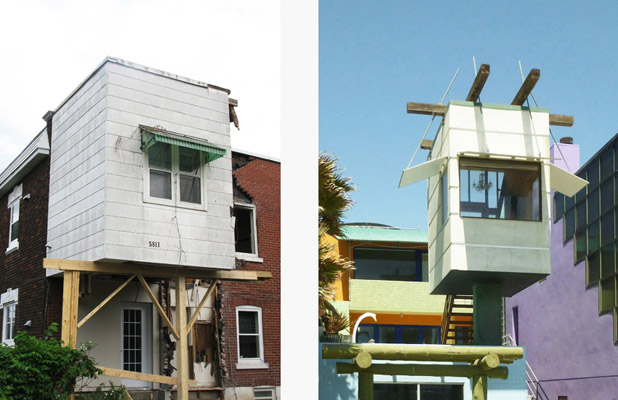 Separated at birth? Bannantyne vs. Frank Gehry's Norton House.
Sidim
2012.05.26
TBA's Tales of Tomorrow is on display in the "Jeunes visages du design" section at this year's Salon international du design de Montréal.

Alma Street Staircase Is Coming Along
2012.02.25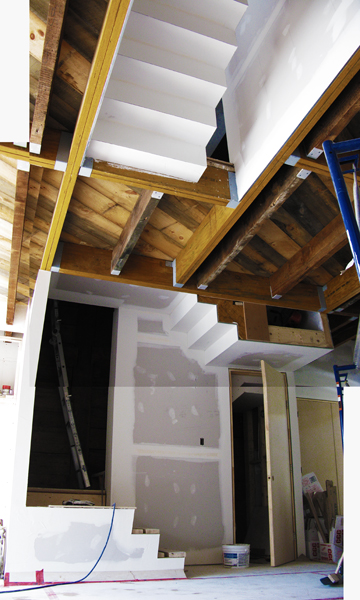 Les Bureaux De Houlala
2012.02.09
Article in this month's edition of Infopresse about our interior for Houlala Communications.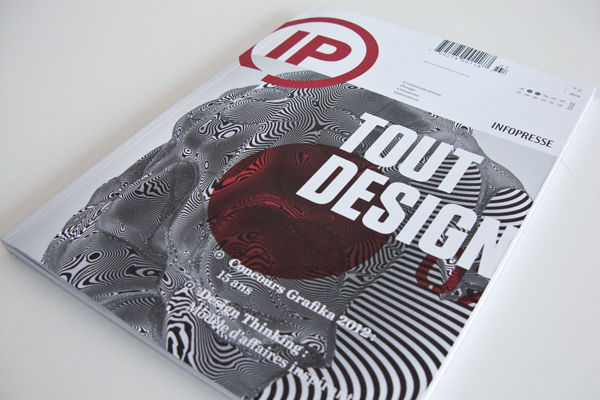 Twenty + Change 03 book is out
2012.01.10
TBA receives a nice spread in the exhibition catalog documenting the work of some of Canada's most innovative and new design and architectural firms.
Available from Amazon.


Magazine Intérieures
2011.11.04
Tom Balaban chosen to be among the "young faces of design for the next 15 years" for the magazine's 15th anniversary issue.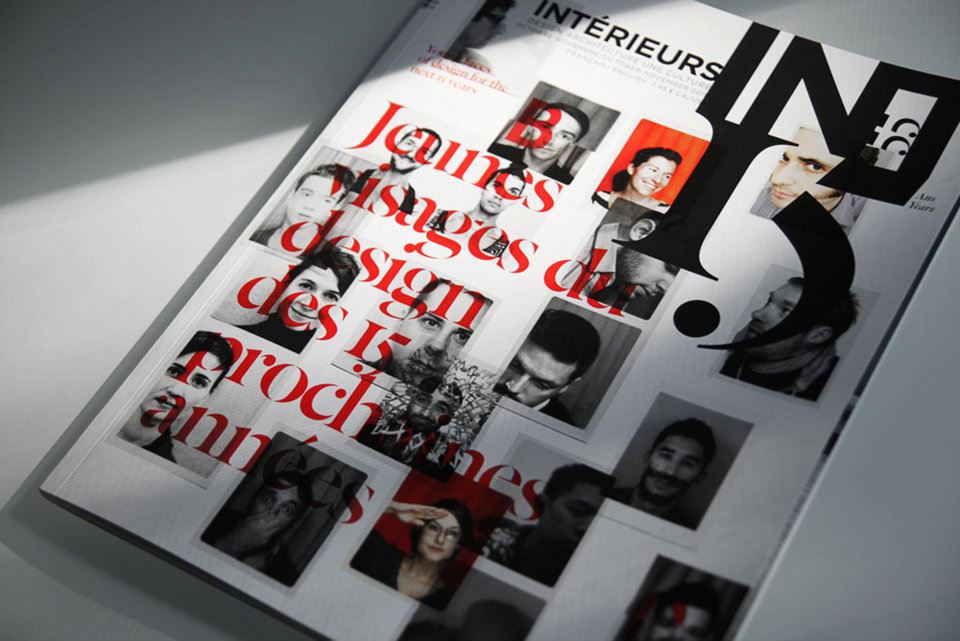 Café Des Architectes
2011.11.02
Round table discussion tonight on the topic of the Réinventons la Ruelle ! exhibition.
6:00pm-8:00pm at the Maison de l'architecture du Québec . Also speaking will be Paul Bernier, Maxime Gagné et Dominique Laroche (Laroche et Gagné), Suresh Perera (Studio Perera), and Vouli Mamfredis (Studio MMA). Peter Fianu will moderate the event.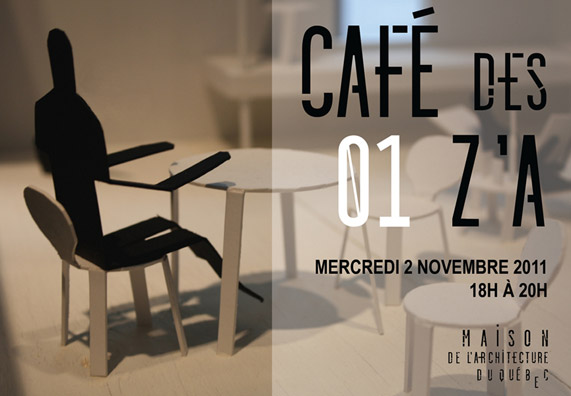 Arq Magazine
2011.11.01
Article on 2X1000 and ALEXANDRA STREET HOUSE projects in issue dedicated to the Marconi / Alexandra district, dubbed "Le quartier des architectes" by the magazine.
New Office
2011.10.11
On November 1st TBA will move into its new office space located at 5605 avenue de Gaspé #605
Twenty + Change 03 Launched
2011.09.30
Group exhibition of emerging Canadian practices is now showing in the public gallery spaces of Toronto's Harbourfront Centre. The show will run from Saturday, November 06, 2011 and is scheduled to travel across Canada in 2012.
Lalonde-Gadoury Residencee
2011.09.29

Lalonde-Gadoury Residence featured in Lucie Lavigne's article "Comment attirer la lumière" in the October 29 edition of Ma Maison in La Presse.
Spa Le St-Jude
2011.08.08

Work has begun on the interior of the church of Our Lady of the Rosary and of Saint Jude.
Alma Street
2011.08.08
New residential project underway.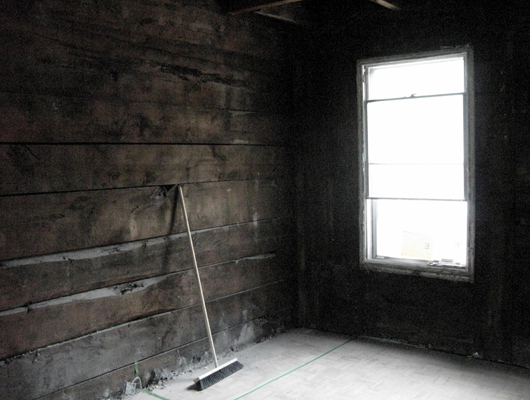 Clinique Chats Montréal
2011.07.18
new space is under construction.

Trauma
2011.07.11
episodes from the third season of Radio-Canada's TRAUMA television series shooting on location at 2×1000.
Alexandra Street House
2011.05.30
rear façade is coming along.
More photos from the contractors at LA FIRME…

Vernissage For Réinventons La Ruelle
2011.05.26
VERNISSAGE for RÉINVENTONS LA RUELLE @ MAISON DE L'ARCHITECTURE DU QUÉBEC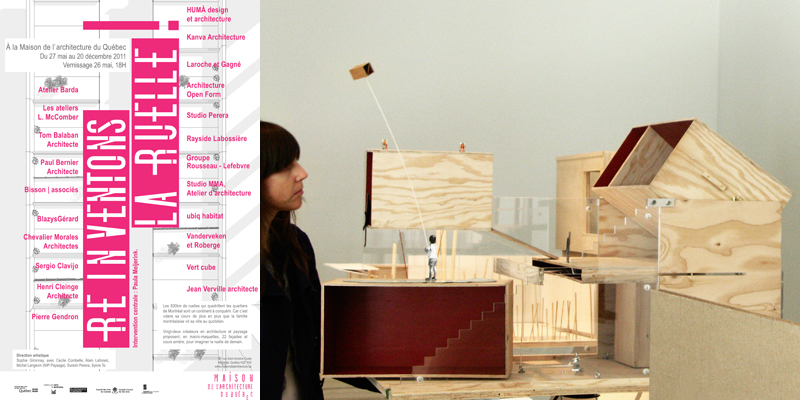 The group exhibition Réinventons la Ruelle will now be running from May 26 through December 20, 2011
Wuho Los Angeles
2011.04.07

UNDO selected for 2D3D-2, a group exhibition examining the status of architectural drawing in the post-digital age, from April 14 through May 1, 2011 in Los Angeles at WUHo, Woodbury University's center for experimental exhibitions and multi-disciplinary collaborations.
Twenty+Change
2011.03.28

T B A was selected for the third edition of Twenty+Change curated by Marc Boutin, Larry Wayne Richards, and Talbot Sweetapple. The Twenty+Change exhibition and publication features emerging Canadian practices that push the boundaries of their discipline.
Maison De L'architecture Du Québec
2011.03.28
T B A will participate in the upcoming group exhibition Réinventons la Ruelle from May 20 through October 29, 2011 at the Maison de l'architecture du Québec in Montréal.
Alexandra Street House
2011.03.01
Renovation is underway.